Are Rustic Barn Weddings Passé? Introducing Warehouse Weddings!
As couples strive to make their weddings a unique experience, many are side stepping traditional venues and inviting their guests to unexpected places. Mountaintops, bodegas, classrooms… So in an era where e-commerce is reshaping the economy and our lives, it makes sense that forward-thinking couples are taking advantage of one of the most prominent fixtures of our modern economy: warehouses!
Look at all that pristine space!
As rustic barn weddings go from novel to commonplace, this new trend has emerged in the industry as couples embrace the industrial-chic aesthetic of warehouse weddings. This is a convergence of two of the biggest wedding trends of the 21st Century: personalization and casualization.

A warehouse gives the couple - and the wedding planner - a blank canvas in the form of an open floor plan and high ceilings - which is a plus, because weddings with dramatic lighting are on the rise. (For some wedding planners, lighting has become as important as flowers and decor.) A warehouse, with its exposed beams and walls, offers more options for hanging lights than traditional venues, and better wash effects for lighting setups. And all those metal i-beams are perfect mounts for the spotlight that follows the bride down the aisle like a classic noir film from the 1920s!
The ruined, industrial feel of Seattle's Gasworks Park has made it a popular destination for weddings and photo shoots.
Couples looking to have their wedding in big cities will have an easier time finding warehouse spaces, especially on the periphery. Larger cities have plenty of well-preserved old industrial spaces that have already been remodeled to handle events like weddings. Since the popularity of warehouse weddings has been growing over the years, many of these buildings have been renovated and updated into full-service event spaces.
If you are feeling particularly adventurous, you could even hold your wedding in an operational warehouse that has extra room or space, since many facilities are dormant over the weekend. How about saying your vows in front of a wall of boxes of fidget spinners?! (We haven't heard of too many examples of this, but perhaps this is a trend we need to help kick off...)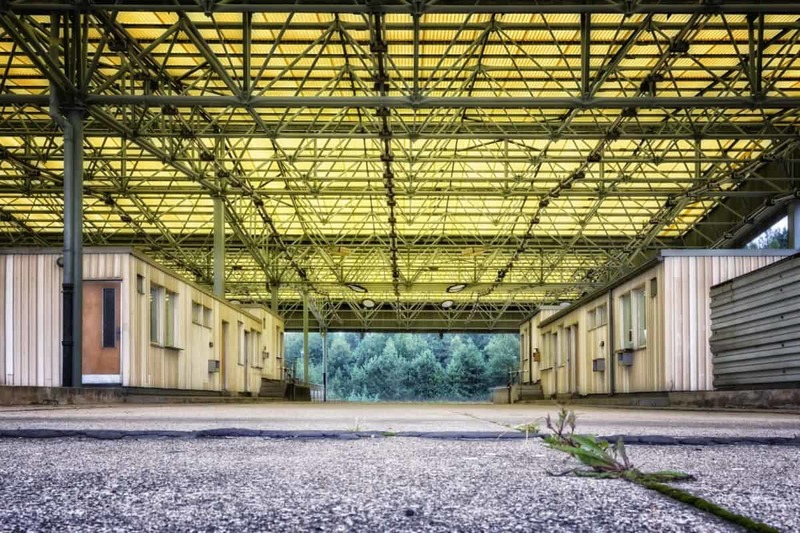 If you are planning a wedding in suburban or rural areas, your choice of warehouse might be limited to whichever empty buildings are available. They may not be remodeled yet, but don't let that hold you back! Your only limitations here are 1) the building's safety (there's a big difference between "Industrial, Warehouse-Chic" and "Unfinished and Dangerous," folks), and 2) your imagination.
Warehouses are losing their reputation as cold, dark and unfinished spaces. Now, they can be a customizable go-to wedding venue - with the desired look and feel in reach of any couple's budget.
◀︎ Previous Article: Here's the Latest on What's Happening with Tenn...
Next Article: Gift Ideas for Your Wedding Officiant ▶